Description
Unit Level Monitored Universal Rack Power Distribution Unit (UPDU) UI30007L with input power monitoring. It has 24 locking IEC C13 and 6 locking IEC C19 receptacles, a universal input, and a max power capacity of 11kW. The UPDU supports common AC power configurations ranging from 16A-48A and 120V-415V in single or three phase. Select the Facility Side Cable (FSC – sold separately) to define the input power configuration.
Best Suited For:
Banking, Financial and Insurance

Data Center/Colocation/Hosting

Education

Government

Healthcare

Power/Gas Transmission and Distribution
Warranty: Vertiv™ Geist™ UPDUs come with a standard three-year warranty that is automatically extended to five years, if the product is registered within 120 days of purchase.
Benefits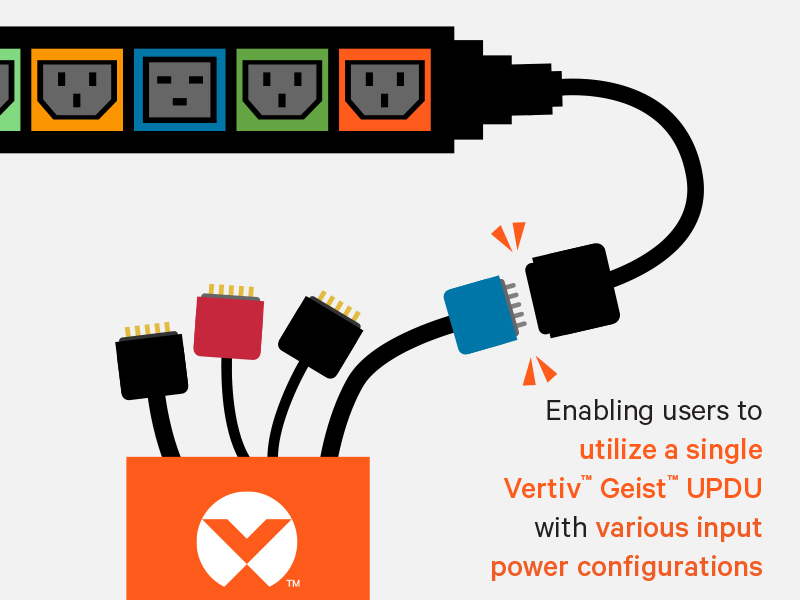 The Universal Input enables users to utilize a single Universal PDU model with various input power configurations to simplify inventory management and enable rapid deployments worldwide. 
Increase or decrease Universal PDU power capacity by changing the Facility Side Cable to adapt to fluctuating equipment power needs.  
Reliable power distribution with local and remote power monitoring offer quick access to critical power usage information to evaluate energy usage trends and maximize uptime.
U-Lock receptacles secure power cords and avoid accidental disconnections.
Simplify circuit and phase balancing with color-coded receptacles.
Environmental monitoring capabilities ensure users have critical infrastructure data at their fingertips to prevent climate-related equipment failure and system downtime.
Features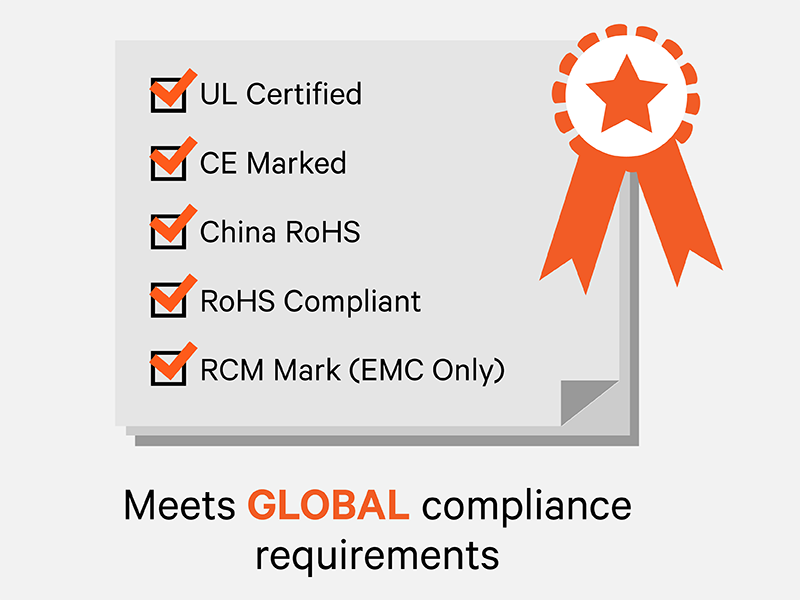 The universal power input can mate to any geographically specific Facility Side Cable and is designed to operate with variable power input configurations (defined by the connected cable). 
The Pivoting Connector adjusts from 0 to 90 degrees to assist with power cable routing.
Local and remote power monitoring with accuracy of +/- 1% (ANSI & IEC Standards).
VLC (Visible Light Communication).
Environmental monitoring with the addition of optional sensors.
High Temperature Grade 60°C for high temperature environments.
Color-coded U-Lock receptacles by circuit for instant identification on select units.
Simple and quick installation in all standard racks or cabinets with included mounting brackets.
TAA compliant